So What Exactly Is a Dive Resort?
So What Exactly Is a Dive Resort?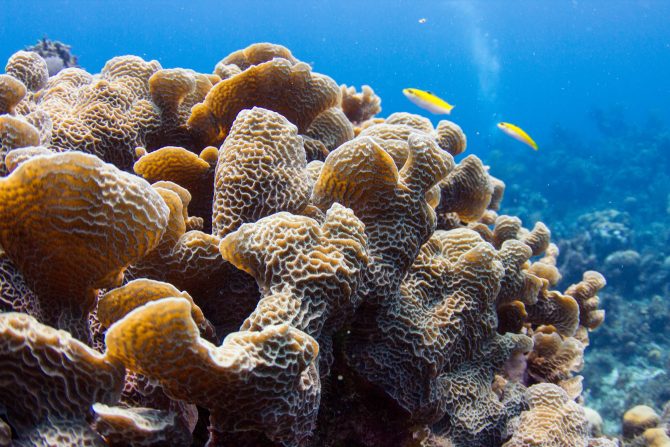 It is a resort where people go to scuba dive.
Any other questions?
I've been called a smart-ass more than once.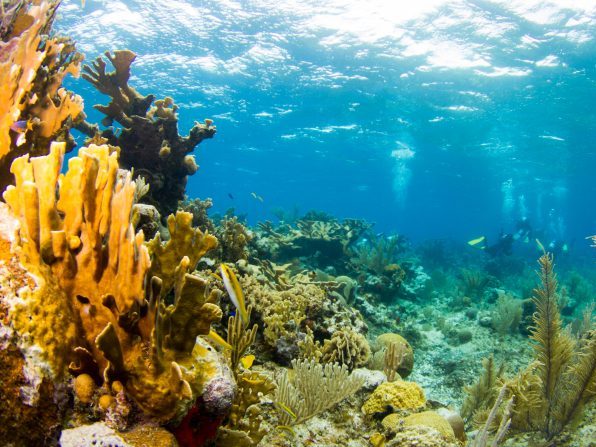 Actually, there are some peculiarities that make a dive resort somewhat different than your regular, run-of-the-mill Caribbean resort, so here's the skinny:
If someone discovers a spot where one can catch big fish, it won't take long for more fishermen to show up. If someone discovers a beach with "great" waves, the surfers are going to show up. Diving is no different. If someone finds a new place that has great unspoiled diving, the divers will come. Many of the now well-known Caribbean resorts were first pioneered by divers looking for great unspoiled diving. And, whenever divers would start going to a new place, they would need a place to stay, a boat, tanks, compressor, food, etc. In other words, a dive resort.
The great new "unspoiled" dive locations are always remote. The island will often have only fishing villages. There are no restaurants or bars, no grocery stores, little or no transportation, so a dive resort that sets up shop must be all-inclusive. The resort must have everything a visiting diver might need or want. Now you might be thinking, I don't want to go on vacation somewhere that has no restaurants or bars or any way to get around. Absolutely, but everything is a trade-off. An avid diver will happily trade restaurants, bars and souvenir shops for beautiful, un-touched reefs and the ability to dive without umpteen other dive boats chucking divers into the water right and left.
Now-a-days, one can just google "dive resort," (I just did, and pulled up 2,770,000 results) But how did (and still do) the divers get to these dive resorts? The cities across America (and other countries) have Scuba Diving stores or "shops." These are the places someone can go to buy equipment, learn to dive and get certified. Besides teaching scuba diving and selling dive equipment, these shops also organize trips. Every shop is different in the amount of trips they organize but they all schedule the trips out far enough to give them time to "sell" the trip to their customers. These dive-shop groups are the primary dive resort's clientele. The typical dive-shop group will usually run from around 6 to 20 divers or more and the owners or organizers make a profit for their efforts.
A typical dive resort tends to be small—or at least start out small. A dive group of 10 or more will usually have the whole resort to themselves. This is good because it allows the resort to accommodate that particular group's needs and wants based on the diver's experience and preferences. Over time, however, if business is good the resort will probably grow, other businesses will show up (think restaurants, bars, shops and guys wandering up and down the beach selling sunglasses) and the resort will probably morph into something other than just a dive resort.
Be nice to divers. We know places where nobody will find you.

Unknown
So, this brings us to our little place. Clearwater Paradise Resort was built by a diver for divers.  Before moving to Guanaja and building the resort, George owned and operated a dive-shop in Austin Texas for 22 years. He has around 14 thousand logged dives and thousands of unlogged dives working as a commercial diver. I'm guessing that after 22 years of taking groups to dive resorts, he had a pretty good idea of what he wanted to build when he got to Guanaja.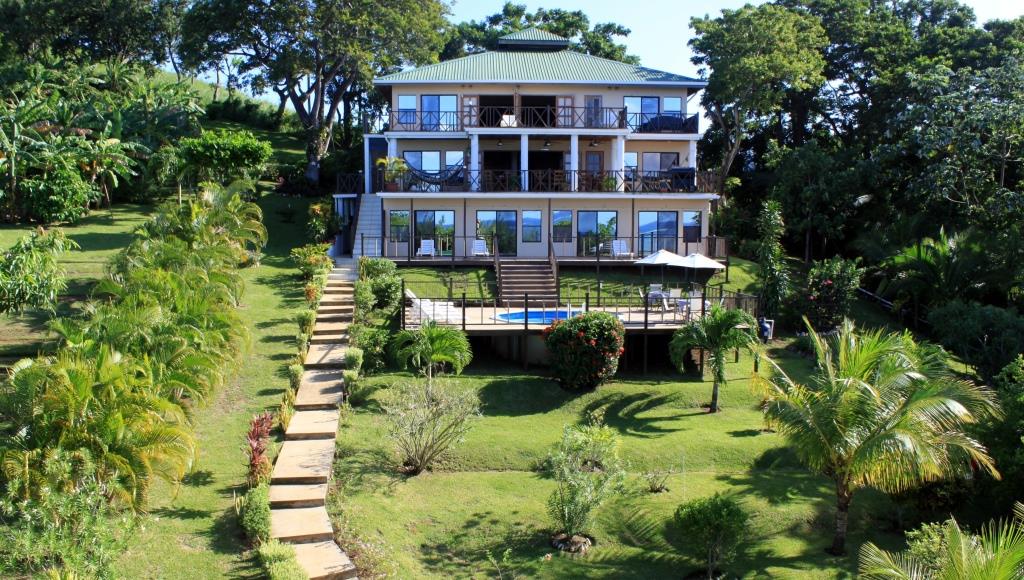 The resort building has 8 guest rooms with a potential of 2 more. The first floor has 4 rooms, all facing the ocean. The second level has a guest room on each end (they're actually small suites) and the dining room and kitchen are in the middle. Then, on the third floor there is a guest room on each end with a large game room and bar in the middle. All 3 floors have a large porch/veranda across the front. On the back of the third floor is an unfinished area that was intended to be the owner's quarters that George never got around to finishing. At some point, a nearby house came up for sale (a great deal) and George bought it and made that his owner's quarters. That house is where George plans to live when the sale of the resort is complete.
Down the hill near the water is the dive shop. It holds rental diving gear, tanks (about 80 in our case) and compressors for filling tanks. Above the dive shop is a 2 bedroom apartment with each room containing its own bath and shower. If you're staying in the apartment, you best be an early riser because if there is any diving going on, the guys start moving and clanking tanks around 6 to 6:30 am.
On a week-long dive trip, most resorts typically offer 15 or 16 dives. 2 morning and 1 afternoon dive for 5 days and either 1 or 2 morning dives the 6th day. Most resorts will usually switch one of the afternoon dives for a night dive (best chance to see an octopus). Let me tell you, that's a lot of diving and that schedule leaves little time or energy for any fishing or sightseeing activities. The groups can always dive less and leave time for other activities but they seldom do. They are there to dive.
So, because the place was built by a diver for divers, it lacks some things that the average tourist might want in a resort. There really isn't a beach (George doesn't like sand). The pool is small—they mostly just use it to jump in and rinse off the salt-water. The dock is in a certain degree of disrepair and is very utilitarian in design—no good place to hang out with a pina-colada. Now, that's not to say that many of the divers wouldn't enjoy some of those things, but that's not why they are there. They are there to dive and the diving is spectacular!
Why do scuba divers fall backward off a boat? Because if they fell forward they'd still be in the boat.

Mark Hoppas
Although the place currently lacks some tourist amenities, it's not lacking potential. We will have a bar over an expanded dock. We will have a beach. We will have a bigger pool. We plan on building a few cabanas. And who knows what else! Elizabeth wants to build a guest's tree house. Maybe we'll get a sailboat. We're talking to Paizley about fishing packages—deep sea fishing and fly-fishing the flats for bone fish and tarpon. Trips to the waterfalls, tuk-tuk tours of Mangrove and Savana Bight. Snorkeling for the non-divers—there are great snorkeling spots. We will have scuba lessons for diver wannabes. And, a must-have is plenty of gorgeous spots to sit, drink something cold and do nothing.
How and when are we going to get all that done?  This adventure is a whole new world for us and at this point I haven't a clue.
I guess it depends on how much time I spend sitting in a gorgeous spot, drinking something cold and doing nothing.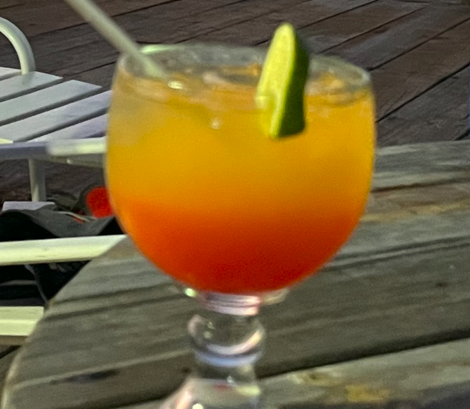 Don't ask me why I dive…ask yourself why you don't.–(unknown)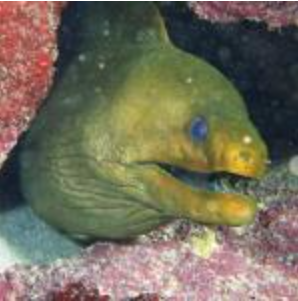 Mr. Moray is saying eel see you next week!
#guanaja #diveresort #divingresort #caribbean #caribbeanlife #islandlife #islandlifeisthebest #islanddiving #tropicalisland #belize #scuba #scubadiving #Scubadivinglife #scubatravel #divinglife #retireabroad #guanajadiving #roatan #roatandiving #retirementplanning #bayislands